---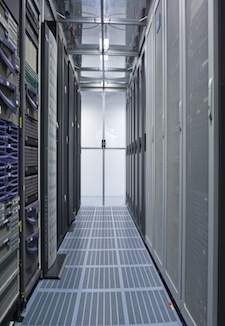 ---
---
Contact
Helpdesk
phone: 0345 55 21 888
helpdesk@itz.uni-halle.de
Kurt-Mothes-Str. 1
06120 Halle (Saale)
Sie erreichen uns zu folgenden Sprechzeiten:
Montag-Donnerstag
8:30 Uhr bis 12:00 Uhr sowie
14:00 bis 15:00 Uhr
Freitag
(und an Tagen vor Feiertagen)
8:30 Uhr bis 12:00 Uhr
---
---
Login for editors
---
ITZ
Zugriff auf das MTZ Webterminal
Mit den Updates von Mozilla Firefox (ab Version 54) und Google Chrome (ab Version 42) wurde die Unterstützung u.a. von Java-Applikationen aus diesen Browsern entfernt. Mit Safari (ab Version 12) betrifft dies zusätzlich auch Nutzer von Mac OS.
Dies hat zur Folge, dass Flash und Java in den beiden beliebten Browsern nicht mehr funktionieren. Davon betroffen ist auch das MTZ-Webterminal.
Für Windows-Nutzer haben wir eine Standalone-Anwendung bereitgestellt, die ohne Java-Installation auskommt. Diese können Sie uniintern unter http://webdoc.urz.uni-halle.de/dl/1031/intern/Webterminal.exe beziehen.
Bitte kopieren Sie diese Anwendung nach dem Download in ein Verzeichnis ihrer Wahl (KEIN Windows-Systemverzeichnis !) und verlinken Sie diese einfach auf Ihren Desktop, dann können Sie das Webterminal mit einem Mausklick starten.
Für Mac-Nutzer steht nun ebenfalls eine Standanlone-Anwendung zur Verfügung. Diese können Sie uniintern unter http://webdoc.urz.uni-halle.de/dl/1031/intern/Setup-MTZ-Mac.zip herunterladen.
Mit Doppelklick auf das Heruntergeladene Archiv erscheint daneben die App MTZ Webterminal Setup. Diese muss einmalig gestartet werden, anschließend erscheint ein Symbol "MTZ Webterminal" auf dem Desktop. ZIP und Setup können danach bedenkenfrei gelöscht werden.
Welcome on the web site of IT Service Center (ITZ) of Martin-Luther-University Halle-Wittenberg

Since December 1st, 2012 the IT Service Center provides various service features for both professionals and students. As a central service provider ITZ covers the technical infrastructure and its individual utilization.
ITZ unifies the central IT service provider of the university administration and the university data center. This fusion implies a corporate structure, a future corporate location at Weinberg campus, a service point at the central university campus and a corporate internet web site.
Latest news is covered by the ITZ Blog and the increasing content on the ITZ web site. Hereby ITZ supervises the collaboration and informs users broadly.
The ITZ helpdesk as a first level support may assist you directly with many questions. If necessary it refers your request to the appropriate staff. Our helpdesk is first source of call concerning IT questions and problems. You may contact the ITZ by the filling in one of the contact forms.
---
---